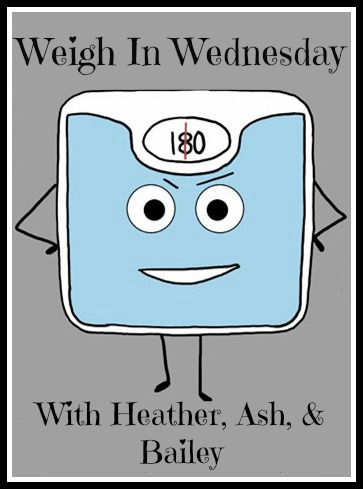 Today I am linking up for my weigh in! You might be asking yourself "where has she been?" I know, I know, I haven't posted in 3 weeks. We have been so incredibly busy, but now we are getting back in the swing of things.
To be honest over the last 3 weeks I have eaten like CRAP! Seriously, nothing but JUNK. However, even with that I was still working out, so I managed to only gain 2lbs.
On Monday, Joel and I weighed in for the first day of our 10 day cleanse with AdvoCare. This is only the 3rd day, and I already feel soooooooo much better! (If you are interested click here.)
Since Monday, I have lost 3.2lbs! WOO HOO!I have been linking up for several months now, and to be honest, I have lost and gained the same 5lbs over and over and over again! This time I only want to see the scale going down. I can do this! You can too!